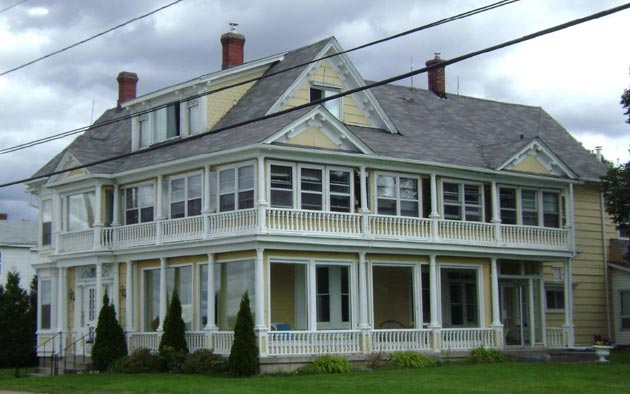 Governor's Mansion Inn is a waterfront estate that was built in the 1860s and functioned as New Brunswick's "Government House" from 1958 to 1965, the official residence of the province's Lieutenant-Governor. This historic timber baron's estate offers tranquil, majestic views of the Miramichi River and overlooks downtown Miramichi – the largest city in northern New Brunswick - only 5 minutes away.
Continuing with long term restoration plans, the owners are bringing to life this old English-style country estate, offering an authentic "Inn Museum Experience" with an impressive collection of rare period pieces within Classical Revival Architecture.
Enjoy modern, air conditioned guest rooms with premium hotel-grade mattresses, free internet, private bath, cable T.V. and many extra bathroom amenities. Whether you're in your room or relaxing with a drink on the verandahs, you are always on the river enjoying enchanting views with beautiful sunsets.
In 2016 we celebrated 40 years as an independent family-operated business. Take the opportunity to browse through our private collection of antique furniture, art, books and artifacts.